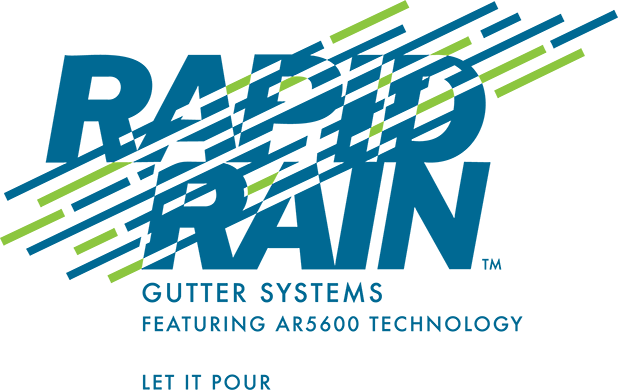 Rapid Rain Gutter Systems™, featuring AR5600 Technology, is a revolutionary new gutter system unlike anything else available on the market today.
High capacity performance without the bulk
The key to the Rapid Rain Gutter System's uniqueness is the AR5600 Technology that provides a large capacity system that doesn't look large or bulky, but achieves high-volume control of water flow. Our architectural styling is designed to complement and protect today's homes. Rapid Rain is the gutter system that gives added beauty with confidence that your home is protected from storms for many years.
The Rapid Rain AR5600 Difference
Looks like a 5" gutter but performs like a 6"
Has a larger-than-standard gutter bottom and downspout
Is made from 18.5% heavier metal than standard gutters, and erected with heavy-duty hangers
Comes with our patented ScratchGuardTM Paint Finish, and is backed by a limited lifetime warranty
Is available in a wide range of designer colors
Carries the Good Housekeeping® Seal – one of the most recognized and trusted icons in America
Can be fitted with our patented MicroGuard with over 48 perforations per square inch to keep out the smallest debris, plus virtually invisible from the curb
Comes with the Andrews Roofing reputation for quality and satisfaction
Rapid Rain Gutter System - Let it Pour